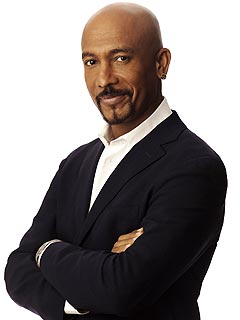 Montel Brian Anthony Williams was born on July 3, 1956, in Baltimore, Maryland. The youngest of four children, Williams grew up in the southwest Baltimore neighborhood of Cherry Hill, before moving to the suburban community of Glen Burnie at the age of 6 with his family. Following high school, Williams joined the Marines, paving the way for him to become the first black Marine to attend the Naval Academy Prep School in Newport, Rhode Island, where he was one of only four to graduate. Williams graduated from the school in 1976. From there, Williams enrolled at the U.S. Naval Academy, which he graduated from in 1980 with a Bachelor of Science in engineering. In addition, Williams, who has a good ear for language, also learned to speak Russian and Chinese.
His rise to television stardom was rooted in his speaking work. Williams' heartfelt and upbeat style caught the attention of PepsiCo, which funded a number of his speeches. In addition, the company selected him to do a short introduction for the film Glory and paid to have videos of the film distributed to schools around the country. In 1996 Williams won the Emmy for "Outstanding Talk Show Host." Overall, the program ran for 17 seasons, ceasing production in 2008.
Williams since gone on to raise major awareness about multiple sclerosis , work that has included the launch of The Montel Williams MS Foundation.